Why Do You Need Jesus Christ As Your Personal Savior To Go To Heaven?
1. The Problem—Sin
"For all have sinned and come short of the glory of God" (Romans 3:23)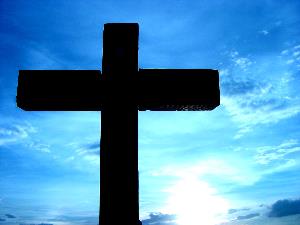 2. The Consequence—Death
"For the wages of sin is death; but the gift of God is eternal life through Jesus Christ our Lord" (Romans 6:23)
3. The Provision—Salvation
Salvation is not attainable by good works, baptism, or joining a church. . .
"For by grace are we saved through faith, and that not of ourselves, it is the gift of God, not of works, lest any man should boast." (Ephesians 2:8-9)
4. The Way—Christ
How you may receive Jesus Christ as your personal Savior.
"But as many as received Him (Christ), to them gave He power to become the sons of God, even to them that believe on His name." (John 1:12)
"That if thou shalt confess with thy mouth the Lord Jesus and shall believe in thine heart that God hath raised Him from the dead, thou shall be saved. For with the heart man believeth unto righteousness; and with the mouth confession is made unto salvation." (Romans 10:9-10)
"For whosoever shall call upon the name of the Lord shall be saved." (Romans 10:13)
Dear Friend,
If you would like to receive Christ as your Savior right now, bow your head and pray and ask Jesus to save you. You can pray something like this. "Jesus, I know I'm a sinner and I know that I deserve hell. Right now I accept your free gift of Salvation and want you to come into my life and save me and take me to heaven when I die. Thank you Jesus for saving me. Amen"
If you prayed just now and asked Jesus to save you we would like to know about it. Please send me an email at
[email protected] with your name, address and phone number so we can rejoice with you and also so we can mail you some material on how to get started off right in the Christian life. You can also call me here at the church at (630) 554-8109 if you have further questions. God bless you.
Pastor David Hemphill.